Revo Uninstaller Pro 5.0 + Android Complete removal of a program in Windows
Revo Uninstaller A fully professional program that can display all programs installed on the system to all users. This screen, which is located in several different modes, shows you different information. Some of this information can also be accessed through the dropdown menu. Another feature of the program is the hunter mode. This highly flexible mode offers you the ability to disconnect, remove, and deactivate from Autonomous mode with just one click. Just be aware that other programs you have installed on your computer may have problems deleting the remaining files. Then delete the selected files at your own discretion.

One of the useful features of
Revo
Uninstaller
is the quick
removal
of various programs. By managing the executables section, you can not only enable or disable self-executing programs when
Windows
starts, but you can also get various information about the various components of the
program
such as the publisher, the execution path, where it is stored, and the state of the program. If it works or not, plus a brief description. In fact, using this program, you can monitor the startup of Windows. Another advantage of
Revo
Uninstaller
is registry optimization, which will increase the speed of system activities. Other features of this
program
include the ability to delete all traces in browsers, allowing you to delete temporary Internet files that include viewed images, viewed videos, and all viewed pages.
Features of Revo Uninstaller
Ability to create checkpoints in Windows System Restore before uninstalling programs li>
Ability to back up the Windows registry before Uninstall programs li>
Ability to display a list of installed files Programs with their icons li>
Ability to delete files and folders from Windows Trash
Ability to clean Windows history, files and folders Searched in Windows
Ability to display full details of installed software such as manufacturer name, software version, installation path, manufacturer website address, etc.
Li>
Ability to manage the entire Windows startup
Ability to thoroughly clean program files and registry keys
Ability to scan and delete registry browsers such as Opera, Netscape and Internet Explorer and Firefox
has several backup levels before any operation
has MS Office Cleaner to delete Microsoft Office file history
has Windows Cleaner to remove unwanted files from Windows
with Unrecoverable Delete feature to irreversibly delete files and folders
Contains many Windows tools such as Disk Defragmenter, Network Diagnostics, System Restore, Security Center, ... All at once li>
With Hunting Mode
Download Link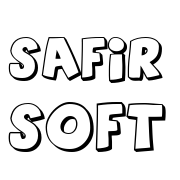 Revo Uninstaller Pro 5.0 + Android Complete removal of a program in Windows
revo-uninstaller-pro-5-0-android-complete-removal-of-a.html
Tags: revo, uninstaller, pro, 5.0, android, complete, removal, program, windows