Passmark PerformanceTest Very simple but efficient software that Benchmark displays all the hardware components of the system moment by moment. Finding the best conditions and efficiency of the hardware system can be entrusted to this software, sometimes it is necessary to do simple tasks that will increase the efficiency of the system. Two-dimensional and three-dimensional graphics card testing, testing all parts of the processor, testing and testing RAM, motherboard testing for all parts, testing hard drives, optical disc readers and almost all hardware components is the first feature that Passmark PerformanceTest There is clarity.

Of course, many features are included in the
PerformanceTest
program. A very interesting appearance environment is also embedded in the software, which displays all the
information
and its efficiency by moving the mouse on each of the available components. This tool can be a good option for users who care about the performance of the system and its components.
Features of Passmark PerformanceTest software
Show the best conditions for the highest Efficiency
Display CPU information
Two-dimensional and three-dimensional graphics card test
Hard disk test
RAM memory test
>
Test and test optical disk readers
Support for multi-core processors
Display information graphically and beautifully
Graphs exceeding speed And data transfer to hard disk
Ability to store tests in formats such as HTML, Text and ...
Download Link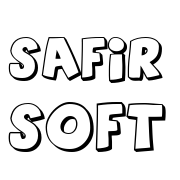 Passmark PerformanceTest 10.1.1002 Display hardware information
passmark-performancetest-10-1-1002-display-hardware.html