TweakPower 2.011 is a powerful and free optimizer for Windows
TweakPower is a powerful and free program for optimizing your Windows operating system to run faster and more efficiently. TweakPower is a smart and troubleshooting Windows tool that allows users to tweak their operating system and applications for optimum performance. The software helps you to run programs faster and to run your games smoother and better. The program allows you to customize the user interface of Windows and you can change the colors of some parts of Windows to your liking.

Managing the registry, starting Windows, viewing hardware information, managing privacy, deleting programs, searching for duplicate files, etc. are some of the features of the free TweakPower software.
Download Link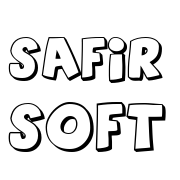 TweakPower 2.011 is a powerful and free optimizer for Windows
tweakpower-2-011-is-a-powerful-and-free-optimizer-for.html
Tags: tweakpower, 2.011, powerful, free, optimizer, windows