Auslogics Disk Defrag is a great software in the field of defragmentation or hard Disk integration. Defragmentation is one of the most important and necessary things to improve system performance and is essential today to protect the hard drive. When you copy a file to your hard drive, it's like throwing a device into a room. So you should know that if this work continues a lot, the room needs to be cleaned. The room in the system is the same as your hard drive, so your hard drive needs to be cleaned and tidied, and you need to tidy up your hard drive from time to time.

Features of Auslogics Disk Defrag
System file integration (MFT, pagefile, hiberfil and…)
Has 4 Disk optimization algorithms
>
Prevent further fragmentation of files in addition to defragmentation
Use special algorithms for SSD and VSS-enabled drives
Display detailed reports and performance charts
li>
Advanced Defragmentation Algorithm
Increase free hard Disk space
Ability to integrate a file or folder
and ...
Download Link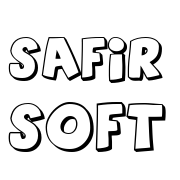 Auslogics Disk Defrag Pro / Ultimate 10.1.0 Fast hard drive integration
auslogics-disk-defrag-pro-ultimate-10-1-0-fast-hard-drive.html