Windows Firewall Control Microsoft operating systems now have their own powerful Firewall for free by default, but unfortunately they don't have a simple interface to create rules for program connection and... they don't take advantage and sometimes the work to do these configurations is a bit complicated. Windows Firewall Control is a very useful little program that extends the functionality of Windows Firewall and provides quick access to the most useful options of Windows Firewall in a neat and simple windows. This program is placed in the Windows tray after booting and allows users to use Windows Firewall more easily and without having to spend a lot of time working with Windows Firewall.

Windows Firewall Control Features
Just a small executable file
Full support for performing tasks from a standard user account
Simple user-friendly interface It's easy to access in the system tray
Allow or block an app to access the Internet with one click
Merge non-persistent fields in right-click list of executable files
Quick and direct access to modify Windows Firewall from the program interface
Ability to restore previous settings
and ...
< div class = "fr-text-red"> Note
If you are using an antivirus with firewall, this program < b> It will not work b> and you need to put the program in your antivirus firewall.
Does not have a user Firewall
In software video tutorials, Microsoft services (such as DNS Client or SVCHost.exe ) Don't block (in the notification window that opens, in the signed section Microsoft written)
Download Link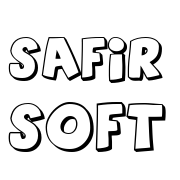 Windows Firewall Control 6.7.0.0 Easy Windows Firewall Management
windows-firewall-control-6-7-0-0-easy-windows-firewall.html