ESET Internet Security 15.0.21.0 Antivirus + ESET Firewall
ESET Internet Security The latest and most complete version of ESET Internet Security that includes antivirus, antispyware and firewall software. They also have the ability to protect nearby computers using NetWork. Nowadays, with the increase of computer viruses and other Internet dangers, it is necessary to use a powerful antivirus to connect to the Internet, because there are users who save important files and documents on their computers, and due to carelessness, you may lose all these documents. ESET Internet Security is a product of ESET, a very fast, powerful and quiet antivirus to protect Windows from all kinds of viruses, online worms, spyware, Trojans, hackers and Internet theft.

ESET Internet Security Key Features
ThreatSense technology Check your code for malicious software such as viruses, spyware, etc. li>
Unique and intelligent browser to find existing files New and unknown infections suspected
Protect all paths of virus entry into the system, including: SMTP, POP3, HTTP, all local and removable media li>
Prevent the execution and release of virus infected files
Ability to remove malware running in memory li>
Remove infected files from read-only files. (Such as running DLL files)
Run automatically when Windows starts
Update antivirus every hour and reduce downloaded updates (suitable for low speeds)
Compatibility with different versions of Windows, including Windows 10
and ...
Description
Unlicensed software installed, get the original license software for better performance. li>
Cannot activate with Trial b> licenses with IP Iran. (By changing DNS to DNS Google, activation can be done) li>
To install in Windows 7 , you need updates have been installed kb4474419 and kb4490628 on Windows.
Internet Security replaces Smart Security There is no difference in license type. li>
The software is activated according to the antivirus or Internet Security license you enter during installation. li>
Download Link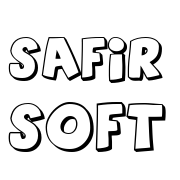 ESET Internet Security 15.0.21.0 Antivirus + ESET Firewall
eset-internet-security-15-0-21-0-antivirus-eset.html
Tags: eset, internet, security, 15.0.21.0, antivirus, firewall