KMPlayer 4.2.2.63 + 2022.2.25.13 Win / Mac Movie Player
KMPlayer A high-performance, low-volume professional program capable of playing most formats. There are many programs in the field of video playback. But the most important problem that most programs face is that they are relatively heavy and cannot play many formats. KMPlayer with a decent size is able to play almost 99% of audio and video formats. A very simple but at the same time very efficient program. Any user who encounters KMPlayer once is sure to always have this program as their first choice. KMPlayer is based on the ability to play any audio and video format. This software enables users to perform any format they want by decoding different formats. VCDs and DVDs can also be played in the best possible quality.

Features of KMPlayer
Attractive 3D environment different from what you've seen before
Support for audio and video formats: VCD, DVD, AVI, MKV, Ogg Theora, OGM, 3GP, MPEG-1/2/4, WMV, RealMedia, QuickTime
Capture File Capability
Provide all information of an audio or image file such as as below: file type, extension and ... and the ability to edit or copy li>
ability to display movie subtitles and full Persian compatibility li>
ability to easily select and adjust program launch keys li>
ability to support skin and various plug-ins in the program li>
Ability to display file information with full support for compressed files li>
< b> Description b>
to prevent the white box from appearing; Put the program's executable file into the Windows Firewall or antivirus program.
Download Link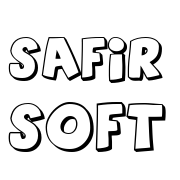 KMPlayer 4.2.2.63 + 2022.2.25.13 Win / Mac Movie Player
kmplayer-4-2-2-63-2022-2-25-13-win-mac-movie.html
Tags: kmplayer, 4.2.2.63, 2022.2.25.13, win, mac, movie, player