XMedia Recode 3.5.6.4 Convert Video and Audio Format
XMedia Recode A fully useful conversion program that supports dozens of video formats as well as specific mobile video formats. This program has a simple user interface, but don't let its simplicity mislead you. This software is very powerful, works in different formats and has full settings for video conversions that support the smallest details. XMedia Recode also has a built-in video player to preview the videos that are selected for conversion. It is very easy to work with this software, just open the files you want and choose the output format according to your needs. You can also choose a number of select videos and press the start button.

XMedia Recode supports almost all audio and video formats and can convert all types of audio and video files in new and complex formats such as 3GPP2, AAC, AC3, AMR, ASF, AVI, AVISynth, DVD, FLAC, FLV, H .261, H.263, H.264, M4A, m1v, M2V, M4V, Matroska (MKV), MMF, MPEG-1, MPEG-2, MPEG-4, TS, TRP, MP2, MP3, MP4, MP4V, MOV, OGG, PSP, (S)VCD, SWF, VOB, WAV, WMA, WMV.
Download Link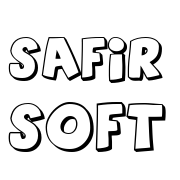 XMedia Recode 3.5.6.4 Convert Video and Audio Format
xmedia-recode-3-5-6-4-convert-video-and-audio.html
Tags: xmedia, recode, 3.5.6.4, convert, video, audio, format