MKVToolnix Application software for MKV format, which is one of the most popular formats for video files that can combine an unlimited number of video, audio and subtitles in one file. If you want to delete or add video, audio or subtitle tracks of a file in MKV format, or even if you want to have a new file based on video files in MP4 ٬ AVI format or SRT ٬ SUB subtitles, etc. Be, you can use MKVToolnix software. Using MKVToolnix software, you will be able to merge the SRT subtitle file with the desired video in MKV format, so that when moving or playing the movie, you can easily play the movie with the subtitle by clicking on the video file. High speed and combined operations without loss of quality are the features of this software.

Description of how to work with MKVToolnix software
After installing and running the software, add the video and audio file as well as the movie subtitle file in the Input Files section. Now in the Tracks, Chapters and tags section, you can see the subtitle, audio file and video file of the movie. Press the UP and Down keys to set the priority for audio and subtitle playback.
Note that if you enter multiple languages ​​and subtitles here, you can change the dubbing at any time via the video player. Change the subtitle.
Now all you have to do is press the Start Muxing key to merge the files in a short time, equal to a few seconds, and then the file is ready and at your disposal. To be placed.
Download Link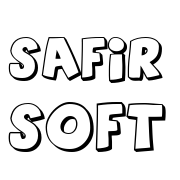 MKVToolnix 57.0.0 Win / Mac / Linux Combines video, audio, and subtitles
mkvtoolnix-57-0-0-win-mac-linux-combines-video-audio-and.html