K-Lite Codec Pack Mega 17.1.5 Video Player & Codec
K-Lite Codec Pack Video driver, which contains the necessary codecs to play all kinds of audio and Video formats, so that after installing this kit you can play most audio and Video clips (WMA, AAC, AC3, M4A, MP2 and OGG, DivX, AVI, WMV, RM, MOV, and MP4) on your system. During installation, K-Lite Codec Pack also installs Media Player Classic, which you can use instead of all players in the system to play audio and Video files.

By installing the K-Lite Codec Pack in Windows, you can play all available formats using programs like JetAudio and Windows Media Player. In this case, you do not need to install RealPlayer to play RM and RAM files. MOV does not need to install fast time. You don't need to install a plug-in or software like PowerDVD to play DVD and SVCD.
Download Link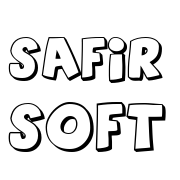 K-Lite Codec Pack Mega 17.1.5 Video Player & Codec
k-lite-codec-pack-mega-17-1-5-video-player.html
Tags: k-lite, codec, pack, mega, 17.1.5, video, player