BS.Player is a professional software for playing a variety of audio and video files with which users can play various multimedia formats. In BS.Player, you no longer have to install additional software such as codecs and other tools, and you can easily view the desired image file. BS.Player is also very suitable for playing discs with damaged surfaces, and it displays image files on such discs in better quality than similar programs. This software works as a tool that goes beyond just a player with the facilities it provides to the user.

BS.Player capabilities
Play a variety of formats including DIVX, AVI, MPEG-1, MPEG-2, XVID, 3IVX, OGM, MATROSKA, ASF, WMV, DV, M1V, M2V, MOV, MP4, MPV, QT, RM, SWF, VOB, WAV, MPA, MP1, MP2, MP3, OGG, AAC, AC3, AIF, RAM, WMA ... and other video files from Divx Gateway .
Ability to build a handy and tasteful equalizer
Multiple bands and the ability to change frequency for each band
Ability to record audio from a systems tuner available on the system
The ability to capture the desired image and sound by various capture devices, including webcams, digital cameras, etc.
Using improved subtitle tool to improve compatibility of subtitle files with movies
Correcting and saving subtitles with .str
Edit and convert different types of FPS (eg 23FPS to 25FPS)
File cache as network ( BS Player caches a portion of the File to cache the File and instead of playing it directly from the drive, it plays the File from the cache. It is also capable of caching from drives Compressed, in Ives (shared), wireless networks)
DVD playback in good quality and without timeouts
and ...
Download Link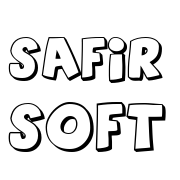 BS.Player PRO 2.76.1091 Multimedia File Player
bs-player-pro-2-76-1091-multimedia-file.html