NinjaGram NinjaGram is an application that allows you to manage your Instagram account on Windows, share photos, automatically follow other users' accounts, follow tagged people, and Automatically submit comments. Today, Instagram has become one of the most popular social networks among the people of the world and offers various services to its users. The Instagram app runs normally on your smartphone, but with the NinjaGram app you can access multiple user accounts with the NinjaGram Instagram Bot in a variety of ways, as well as gain a large number of followers and likes. You can follow Instagram users from anywhere (search results, your feed, other users' followers, or photos taken in a specific location.

If
your
account
is set up privately,
your
requests can be extremely high. With
NinjaGram
you can automatically accept all
your
follower requests. You can filter users by the number of followers, followers or posts. Filter and view images based on number of likes and age. Although not absolutely necessary, you can hide
your
IP if needed (by proxy).
Note
To run the software, right-click on the software icon and click run as administrator .
div>
Download Link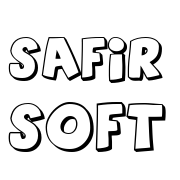 NinjaGram 7.6.5.2 Manage your Instagram account on Windows
ninjagram-7-6-5-2-manage-your-instagram-account-on.html