MEmu An Android Emulator for Windows with Persian Language Support for Android fans and lets you run your Android apps and games in full screen mode in Windows. With MEmu which includes Android version 4.4, 5.1 and 7.1 (installed online through the software control panel), you can run Android apps without the need of your phone or Android device tablet, test it and use it exactly the same way on your Windows system. This means that you can enjoy the application running on your desktop just as you did when you were working on your mobile phone.

Description
To run the program, the CPU must have virtual power (Intel VT - x / AMD-V) and the Virtual Technology option in the motherboard settings. li>
Software installation time varies depending on system hardware.
Download Link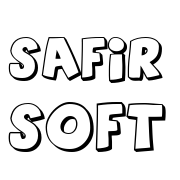 MEmu Android Emulator 7.5.6 Android Emulator for Windows
memu-android-emulator-7-5-6-android-emulator-for.html