Microsoft Edge 97.0.1072.62 Win / Mac / Android Microsoft Edge Chromium Browser
Microsoft Edge After putting in a lot of effort, Microsoft replaced the Edge browser with Internet Explorer, but despite Firefox and Google Chrome, it still couldn't find a place among Internet users. Finally, Microsoft decided to revive the Microsoft Edge browser with a Chrome kernel similar to Google Chrome. The high speed is one of the strengths of Edge browser and the lack seen in the previous version has been compensated for in this version it supports various and widely used plugins, which, despite the chrome kernel, can download and install Google Chrome plugins from the chrome web store. over there.

How to change search engine from Bing to Google
< li> Find in your browser settings address bar and click on the text address bar .
Then the search engine used in the title Change the bar from Bing to Google .
Download Link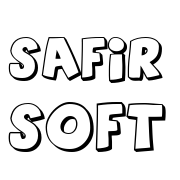 Microsoft Edge 97.0.1072.62 Win / Mac / Android Microsoft Edge Chromium Browser
microsoft-edge-97-0-1072-62-win-mac-android-microsoft-edge.html
Tags: microsoft, edge, 97.0.1072.62, win, mac, android, chromium, browser