AnyDesk Remote Control 7.0.14 Win / Mac / Linux / Android Windows
AnyDesk AnyDesk application software that allows you to remotely control another computer. AnyDesk helps users provide support services to their friends, acquaintances, and customers remotely and online, connect to their computers and solve their software problems. AnyDesk is very small and portable and does not need any special settings and configurations to communicate with the desired system.

Could this program be dangerous and considered a hack?
b>
In this program, the owner of the system can see and control all the behavior of the logged-in person. The owner of the computer can see every click and every mouse movement of the logged-in person, and whenever he wants to, he can control and log the logged-in person out of his system just by closing the program.
Download Link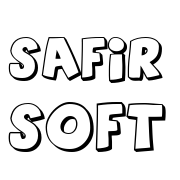 AnyDesk Remote Control 7.0.14 Win / Mac / Linux / Android Windows
anydesk-remote-control-7-0-14-win-mac-linux-android.html
Tags: anydesk, remote, control, 7.0.14, win, mac, linux, android, windows