AnyDesk 7.0.7 Win / Mac / Linux / Android Windows Remote Control
AnyDesk AnyDesk is an application that allows you to control another computer remotely. AnyDesk helps users bring remote and online support services to their friends, acquaintances, and customers to their computers and solve their software problems. AnyDesk is also very compact and portable and does not require any special settings and configuration to communicate with the system.

Could this program be dangerous and considered a hack?
b>
In this program, the owner of the system can view and control all behaviors of the login user. The owner of the computer can see every click and every mouse movement of the incoming person, and whenever he wants to, he can take control and remove the incoming person from his system by simply closing the program.
Note:
With soft execution. The person connecting to your system, only controls the mouse on your system and cannot access your files. li>
Download Link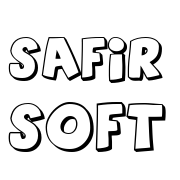 AnyDesk 7.0.7 Win / Mac / Linux / Android Windows Remote Control
anydesk-7-0-7-win-mac-linux-android-windows-remote.html
Tags: anydesk, 7.0.7, win, mac, linux, android, windows, remote, control