LastPass Password Manager is a Password Manager for Internet applications You no longer have to worry about forgetting the passwords of different accounts that you have on different sites. LastPass supports popular browsers such as Internet Explorer, Firefox, Edge, Chrome and Opera and allows you to enter any Password on the Internet only once! You can choose highly reliable passwords, as LastPass stores them on your server and automatically fills in the fields related to your username and Password on visits to the requested sites.

LastPass Features
Eliminate the possibility of forgetting different passwords li>
Fill in forms and profile fields automatically li>
Password protection li >
Simple and easy-to-use environment
An accessible and online database
Access and manage your data from multiple computers
>
Support for Internet Explorer, Firefox and Safari, Google Chrome, Opera
and ...
Download Link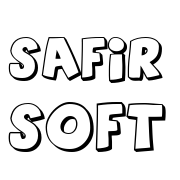 LastPass Password Manager 4.79.0.2222 Password Manager
lastpass-password-manager-4-79-0-2222-password.html