Media Player Classic Home Cinema is a compact but powerful software for playing almost all video and audio formats. This program is based on Media Player Classic which is one of the best multimedia codec suites, and you can play many audio and video file formats without having to install third-party codecs. This program has various features such as DVD playback, the ability to work with a second screen, compatible with the latest generations of graphics cards in the world, the ability to decode common H.264 formats, support for various subtitle formats, support for several languages, a simple user interface that is beautiful and . This program can also be used as a DVB player.

Capabilities of Media Player Classic Home Cinema
Play MPEG-1, MPEG-2, MPEG-4, VCD, SVCD and DVD without having to install additional software or codecs li >
H.264 and VC-1 support with DXVA
DivX, Xvid and Flash Video formats are active in this software
Enhanced Video Viewer support
Support Subtitles
Possibility to record and stream from TV if TV tuner is installed
Support almost all audio and video formats
Play DVD formats with the highest quality
Presence of subtitle related settings
Ability to adjust audio and video settings in several different ways
Ability to play all formats Pictures and images
and ...
Download Link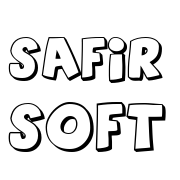 Media Player Classic Home Cinema 1.9.23 Show Movies
media-player-classic-home-cinema-1-9-23-show.html